So yesterday, I worked only a half day at work - which was fabulous! Then I went down to see my good friend Logan and I treated myself to a long overdue present!!!
Stencil of new present!
Halfway Done - around 1.5 hours of work!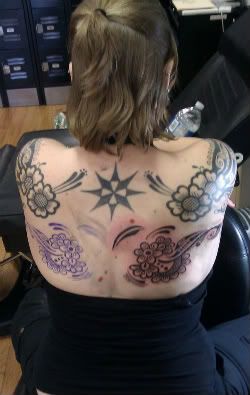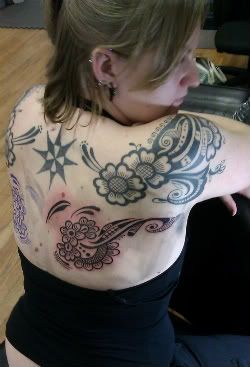 And after a total of about 4 hours of fun (I was at the shop for around 7 hours yesterday!) Here's the final outcome!
I don't have a lot of time to blog - I kept the calories around 1500 for the day, weight is up a little bit which is to be expected since I have a "wound" on my back and I'm gearing up for Vegan day 27 and my 3 fitness classes today - this should be fun!