Hey everyone - sorry this blog is a little delayed, but Day 19 went great! I got out of work early yesterday and got some errands done which was great! I got some take out from Thai Vegan and it was just as good as the last time we ate there!
YUM!!!
Since we were planning on going to a friend's house that night - I wanted to pick up some yummy snacks to help keep me on track. Thanks to the recommendation of my SparkFriend VEGANINSALEM, I went to Trader Joe's and picked up some Seaweed Snacks! WOW are they yummy! I really enjoyed them and its only 60 calories for the whole package! Woot!!!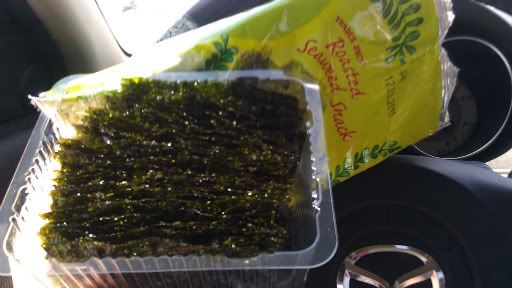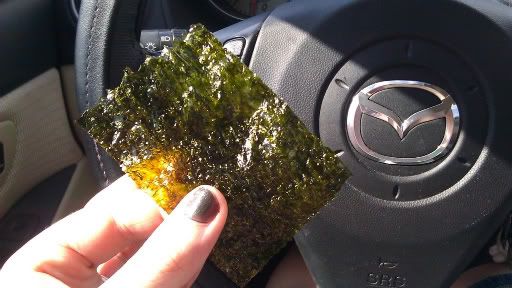 So after hanging out at the house for a little bit, the hubby and I drove over to our friends house - I was armed with some Miso Soup and the Seaweed snacks and did great! I ended the day (even after eating ALL that Vegan Chicken Pad Thai) at 1550 calories! Go me!! My sodium was high for the day, so my weight hopped up a little bit this morning, but I'm not stressing too much about it.
We had a blast at Lego build night! I built the Hogwarts Express from Harry Potter and it was fabulous!!
It came with the little blue flying car as well!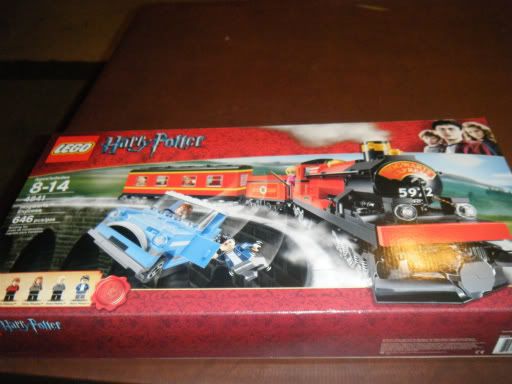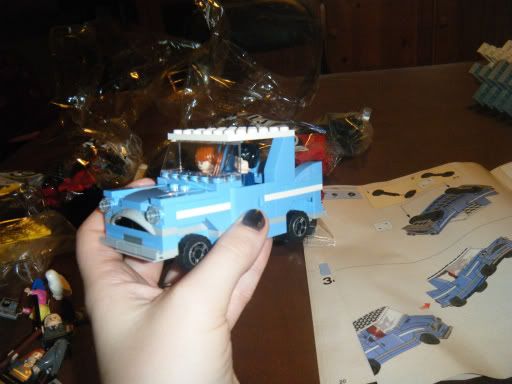 This is the motorcycle that my hubby built! Its bad ass! I told him if we ever win the lottery, then he can have this bike custom built for him :-D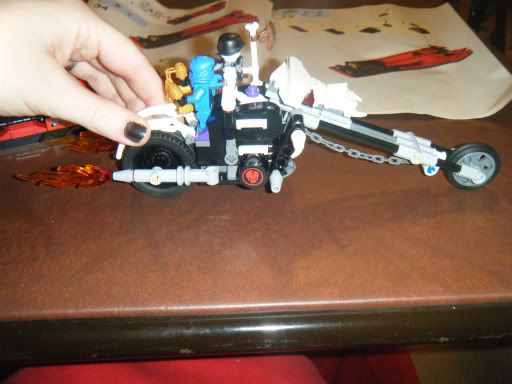 All in all it was a good day! Saturday is turning out to be way fun as well! Hope you all are having a great day!