Hey everyone! Day 24 went well and now today is Day 25! I was a little concerned about Day 24 as we had a mandatory breakfast out with my coworkers. We were going to a little cafe that I'd never been to before - and it turned out to be better than expected! They made me a veggie enchilada (veggies sauteed in olive oil) on corn tortillas with chile on top (no cheese) and a side of homemade pinto beans! I was thrilled that they were able to work with me on creating something that was okay to eat!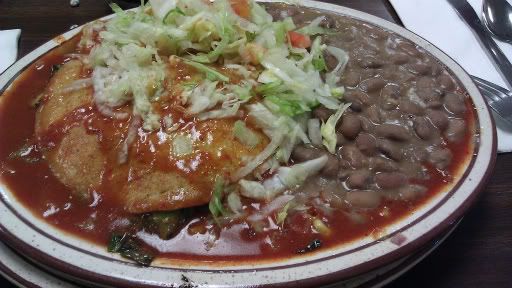 Whatever cold I seem to be fighting hit me a little harder yesterday afternoon. The hubby and I were watching TV on our LoveSac (for those of you that don't know what that is - go here http://www.lovesac.com/sacs/supersac-w-taupe-rhinoplush-cover.html - its basically a giant bean bag for 2 people and its incredible). Anyways, we were watching TV and I totally passed out - unfortunately the hubby didn't realize I was asleep and rolled over and woke me up again, thus I didn't get the nap I had intended and felt groggy for the rest of the day until Zumba classes.
For some reason, I feel better after Zumba classes - call it endorphins, or sweating out all the cold toxins - either way I felt better last night after class than I had most of the day. I am feeling okay today, so hopefully it keeps up. My appetite has been minimal so I'm hoping that it will come back in the next few days
I have been a total booknerd recently too - I have always loved reading and am actually keeping a list of all the books I read this year (simply because I've always been curious as to how much I truly do read). I finished reading "I am Number Four" - which was fabulous, and then just recently read a book called "Clockwork Angel" which is a companion book (though it will eventually be a series) for the Mortal Instruments series.
I wanted to read it as the new Mortal Instruments book comes out in early April and damn was "Clockwork Angel" good! I love the way she develops her characters in any book she writes! If you haven't read them, and enjoy sci-fi/fantasy novels - pick them up! They're fabulous! Now I want to re-read Mortal Instruments simply because they're so good, but I have a ton of books on my Nook that I haven't read yet, so I might jump into those next :-D
Anyways, I think that's about it for me - Day 25 involves a full day at work (they are providing breakfast for us which I can hopefully avoid), hopefully a quick nap at home before Zumba classes and then client training immediately after....then I can go to bed! Woot! Looking forward to tomorrow being Friday!
Have a great day everyone!