Hey there, today is weigh in day! So based on my *actual* starting numbers, I am doing great. Considering I was around 184-185lbs because of all the food I ate last weekend - I weighed in at 181 this morning, which is even 1lb less than the morning I took my progress photos.
Overall I am happy. I have lost an inch off my belly button which is definitely not a bad thing, but all my other measurements are the same so not much change occurring there. I'm hoping that I'll see some more progress over the next few weeks. I ate a little carb heavy the last few days so I'm thinking that might be why the scale isn't lower - considering its been flirting around 179 for other days this week.
Today makes Day 7 of my Vegan Investigation and other than the lack of physical changes, I am feeling better. Any tummy issues that I had prior all but disappeared within a few days of eating Vegan. I've been sticking around 1400 calories a day and I think its working well. I have large amounts of energy and I'm feeling really good. I did eat a few things (like the Vegan Meatloaf) but I had to guess about the nutrition content in it - so it might have been full of excess sodium which could have caused the lack of scale movement too.
Anyways - on to the progress pics - pardon the camera tilt...I couldn't get the tripod set up perfectly straight this morning. I don't see a lot of changes, but who knows...hopefully on Day 30 the changes will be there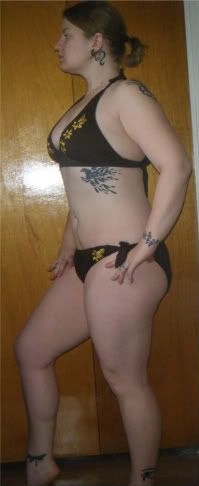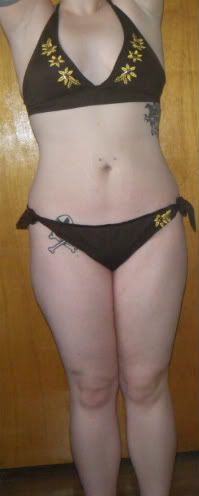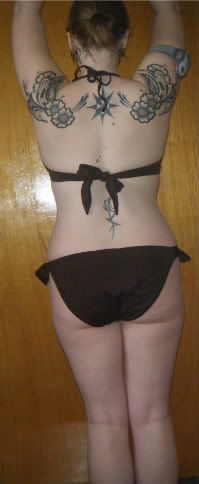 Now off to make some breakfast and get ready for Sunday Zumba class! Woot! Update on today's food will come later today or tomorrow