So the Vegan Investigation begins tomorrow. This weekend, I have been pretty lax on nutrition and indulged in some of the foods I might be missing over the next few weeks - like sushi & chile cheese fries :-)
However, I am fully prepared to get started tomorrow. Lunch is packed, food for the week is prepped and ready (to make things as convenient & easy as possible!). I made myself a honey mustard pasta salad to munch on for lunches that looks fabulously yummy!
See - and its only 191 calories a serving!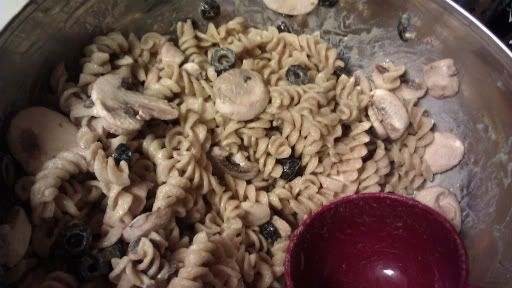 So instead of using the progress photos that I had taken a few weeks ago, I took some new ones yesterday. So here's my before photos for the Vegan Investigation. I also have taken my measurements and will track changes on a weekly basis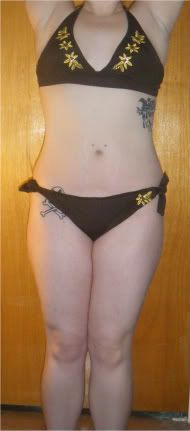 Can't wait to get started tomorrow!! Going to stay away from the scale until Friday so everything will be a complete mystery until weigh in. Tonight, the hubby and I are watching "Prince of Persia" on Netflix - surprisingly its not a bad movie! Its pretty to watch, the sword fights are awesome and the plot really isn't bad. The effects mimic the game really well, which the hubby and I both enjoy since we were fans of the game.
Will update tomorrow on how Day One goes!!! Have a good night everyone!